Our Most Advanced Clinical Biomechanical Analysis Solution
---
Using markerless motion-tracking, you can quickly and accurately perform biomechanical analysis and measure range of motion, posture, and functional movement patterns. Our range of motion module allows you to measure 14 different joints in a variety of different movements. Our posture module allows you to quickly measure posture in the coronal, sagittal and traverse planes. Lastly, our functional movement module allows you to measure any kind of functional movement you can think of and compare a patient's performance over time.
Comprehensive Tracking
Bodiometer allows you to track patient data easily, and show a patient their biomechanical analysis progress with engaging and informative progress reports. Bodiometer gives you the tools to collect accurate, objective data quickly, and educate your patients about the structure of their bodies.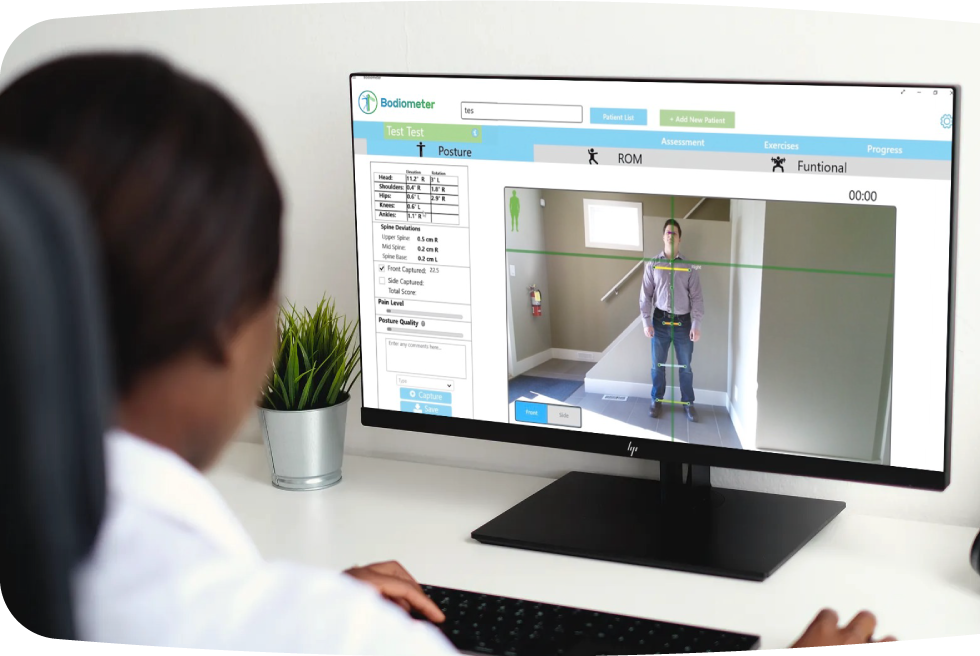 Keep clients engaged with real-time posture visualization
Drive engagement with real-time data of your client's posture
There is no limit to access all features for clinicians and users
Postural readings are accurate and consistent
Generate and send progress reports to your clients for tracking
Ready to transform your posture assessments with Bodiometer Desktop?
inquire today for pricing and information
---